Fleeting Flights was shown at Home, Manchester from the 25th January 6pm - 9pm 
The exhibition will then ran from the 26th to the 17th March 2019.
Fleeting Flights was supported by Arts Council England and Produced and Curated by Mark Devereux Projects and Home (Bren O Callaghan)
Dedicated to Derek Challinor.
To view full film please click play and  click enlarge icon.
Fleeting Flights was a major new solo exhibition staged at Home in Manchester. It featured Bethell's first experimental film along side new sculpture and photographs taken directly from the film. The film follows the story of a man's struggle to escape from his own self-induced purgatory. Taking place in an isolated woodland, the story follows the protagonist's futile attempts to escape his ramshackle shack via a wooden balloon.
The open ended story explores the frugality of the material in use, the quirky reasoning behind the ideas and the man's own foiled attempts all come into play.   The is dark under tones relating to mans state that is conveyed through his contraptions and his own actions. This is combined with humorous moments. 

Below Photographs from Home, by Lee Baxter 
Extract from Script 
"A man opens the front door of his shack in a woodland clearing. He puts his face to the opening and looks around. He closes the door. Littering the ground outside is a collection of contraptions made from timber. Poking through the top of the shack is a wooden balloon..."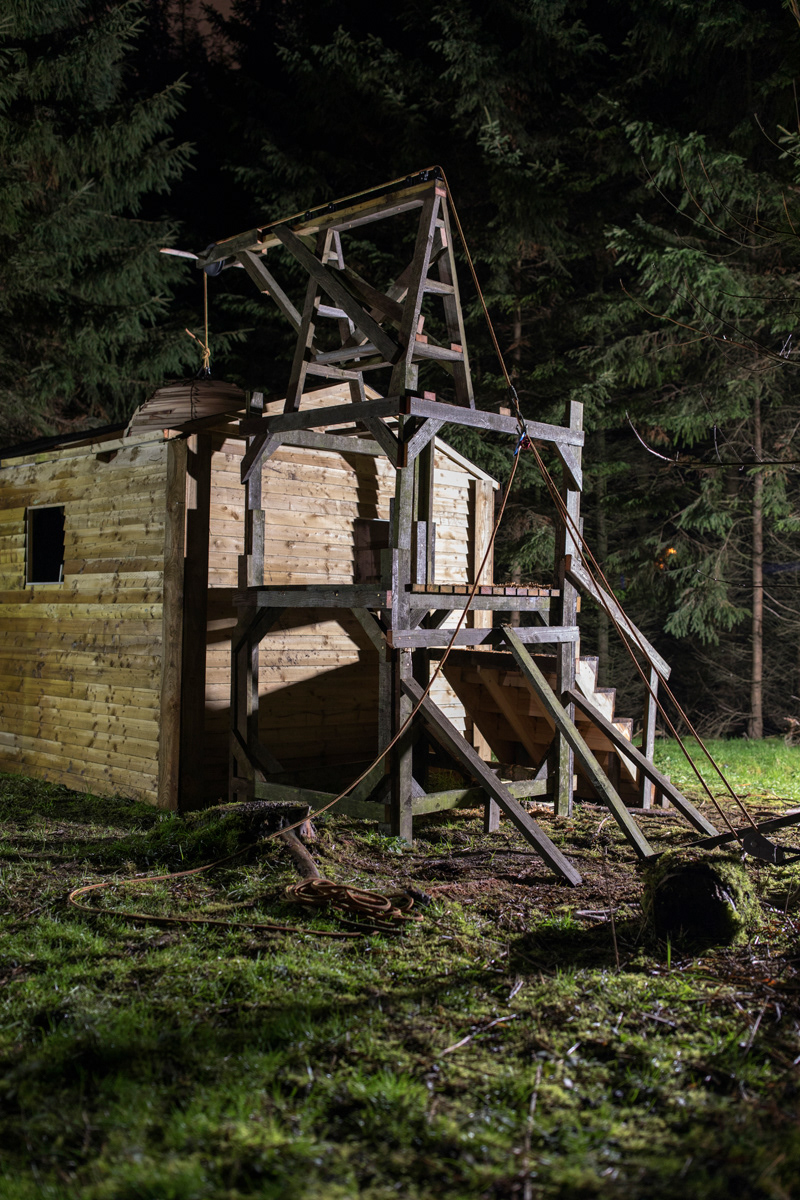 Above photographs by Glen Stoker 
Below: photographs by Luke Hodgkins 
The Team for Fleeting Flights
:
Director
: David Bethell,
Script
: David Bethell
Edited
by Len Horsey
Produced by
Home and Bren O Callaghan and Mark Devereux Projects 
The Cast
: Garf Rees Walls as
The Man
and Ben Gilbert as
The Balloon/Crew Member
The Crew
:
Director of Photography and Colour Editor
John Grey,
First Assistant and Lightening
Judith Chan,
Sound
by Andrew Layfield,
Costume and Makeup
Amanda Hennessy.
Set design
by David Bethell and Assisted by Stuart Porter, Gilbert Rooke. 
Documented
 by Glen Stoker and Luke Hodgkins